Innerspace Exploration Team was established in 1984 and is a 501(c)(3) nonprofit corporation comprised of professionals from around the northwest. Together we work to improve the marine environment by removing derelict gear from our waters, educating the next generation, and assisting families in need who have lost a loved one to drowning.
Our Mission
Providing services that benefit the marine environment and the community.
Many hazards such as fishing nets and crab traps have become lost or abandoned over the years. Without means of escape, it's a certain death for marine life.
Innerspace locates and removes derelict gear and also aids in the creation and maintenance of underwater reefs and parks to promote marine habitats.
Drowning Victim Search & Recovery
Drowning accidents claim over three thousand lives in the United States each year. Many of the bodies are never recovered adding significantly to the loss and grief for families and friends.
Innerspace conducts side scan sonar search and recovery of drowning victims bringing closure to families.
Innerspace volunteers are some of the most experienced marine surveyors in the world allowing us to conduct superior hydrographic surveys.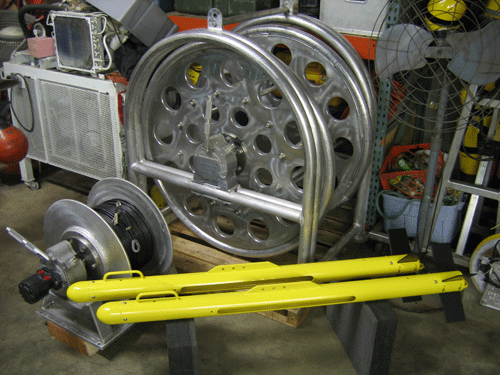 We have developed custom towfish for deep, shallow, and dual frequency applications as well as manipulators, winches and remote operated vehicles.
Innerspace volunteers at local schools to educate and inspire students to participate in careers on the water. We give students real hands-on experience performing underwater surveys and working with high tech equipment.